History of EDMF Winners
Every-Day MFers
In 2019, Capitol City Electric had a speaker come talk about practices used to help with team morale and culture. One of the ideas he spoke most highly about was the employee recognition belt. After this event, CCE decided to create a similar concept. CCE awarded the first EDMF belt in August 2019 to Shawn Mencl.
lincoln ne news
Here's how it works: the belt is held for two weeks, and must be passed between Office/Field/Shop by the person with the belt. Basically, an employee is awarded the belt based on an action/performance they completed that was above and beyond their usual tasks.
 lincoln ne news
As has been noted, the belt passes from one EDMF to the next. With this in mind, the nominations include a statement from the previous EDMF about how awesome the current EDMF winner is. To this end, the following paragraphs will contain this information, with winners listed in chronological order.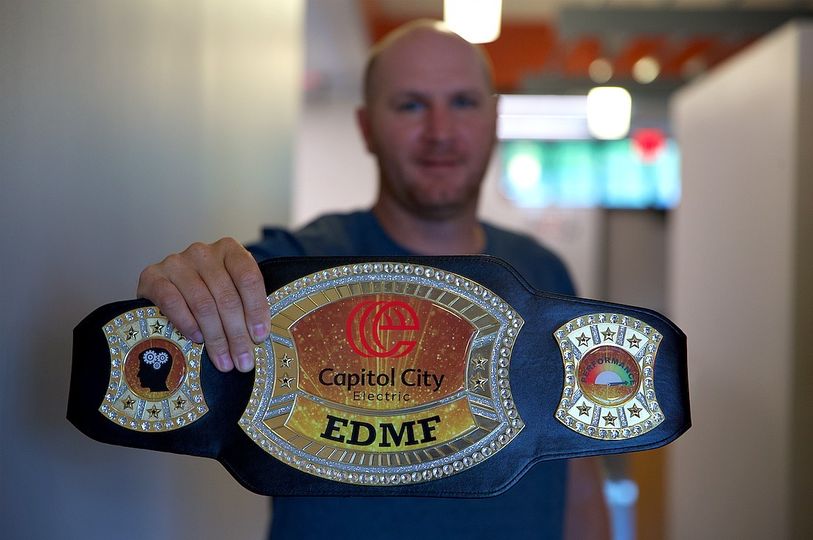 lincoln ne new
Shawn Mencl – August 2019
Luke Fosket – September 2019
"Luke has been taking a lot of things on right now, getting things to the finish line, coming up with new ideas. I really feel like we are getting a lot of momentum in the field as far as how we do things, he's spear heading everything"
– Shawn Mencl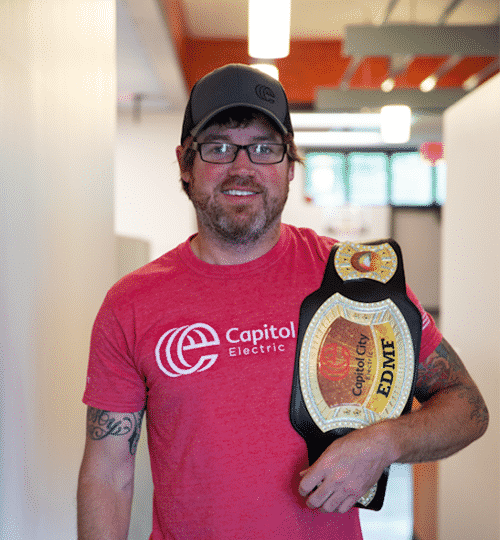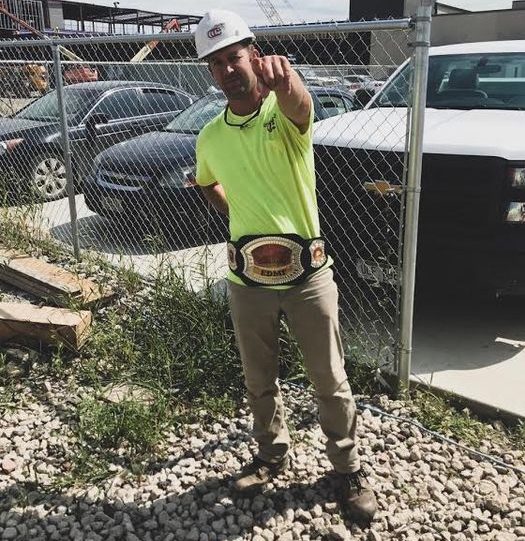 Kody Wadas – October 2019
"Basically, Kody went to Northeast Community College to finish some pole bases. Kody accepted the challenge and drove to Norfolk. Him and one other guy knocked out the job in about 3 days. They worked a lot of long hour days to get the job done in 3 days and Kody had to leave his family behind for 3-4 days since he stayed in Norfolk during that time to finish the job. Because of that, Kody deserved to be recognized as EDMF champ. "
– Luke Fosket
Matt Schumacher – October 2019
"I nominated Matt because he's just a loyal guy. Consistently, he's always there for me when I need him. If I ask, he gives me anything I need. He goes above and beyond 24/7 for his fellow coworkers, and that's something I really value in Matt." 
– Kody Wadas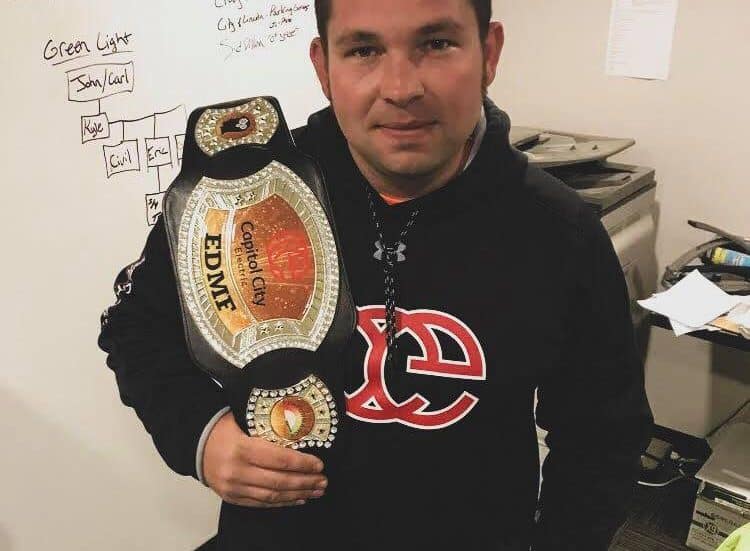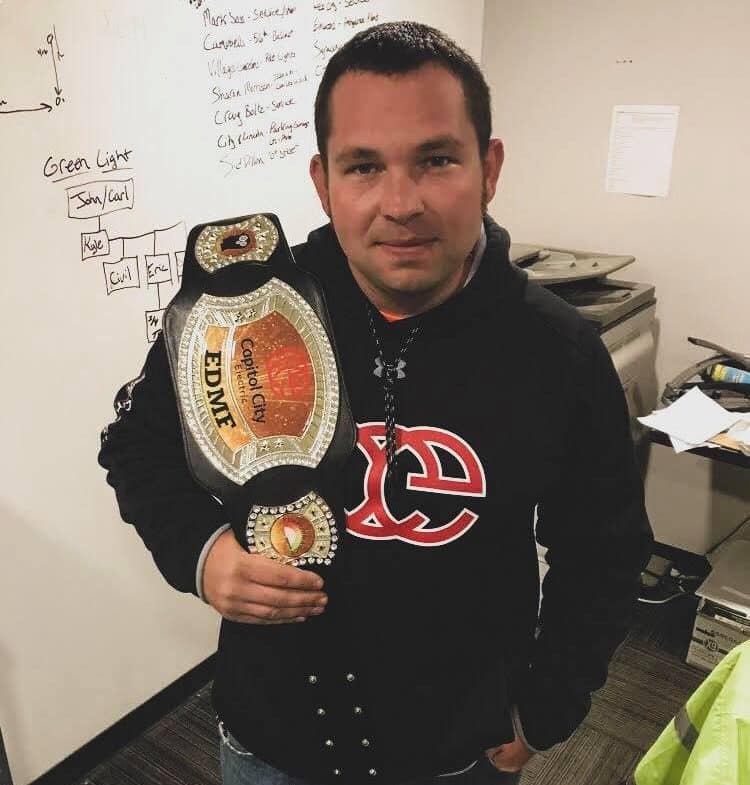 Cody Cassler – November 2019
"I thought Cody deserved the belt because of his commitment to CCE. Additionally, he has always been willing to assist up here in Columbus with our madness. Specifically, whether it's sending up man power, helping out with budgeting, or assisting with our digging/boring needs. " 
– Matt Schumacher
Randy Alldredge – November 2019
"I nominate Randy Alldredge for utilizing the civil team and having jobs prepared and lined up for the bore crews when they show up. Way to go, Randy!" 
– Cody Cassler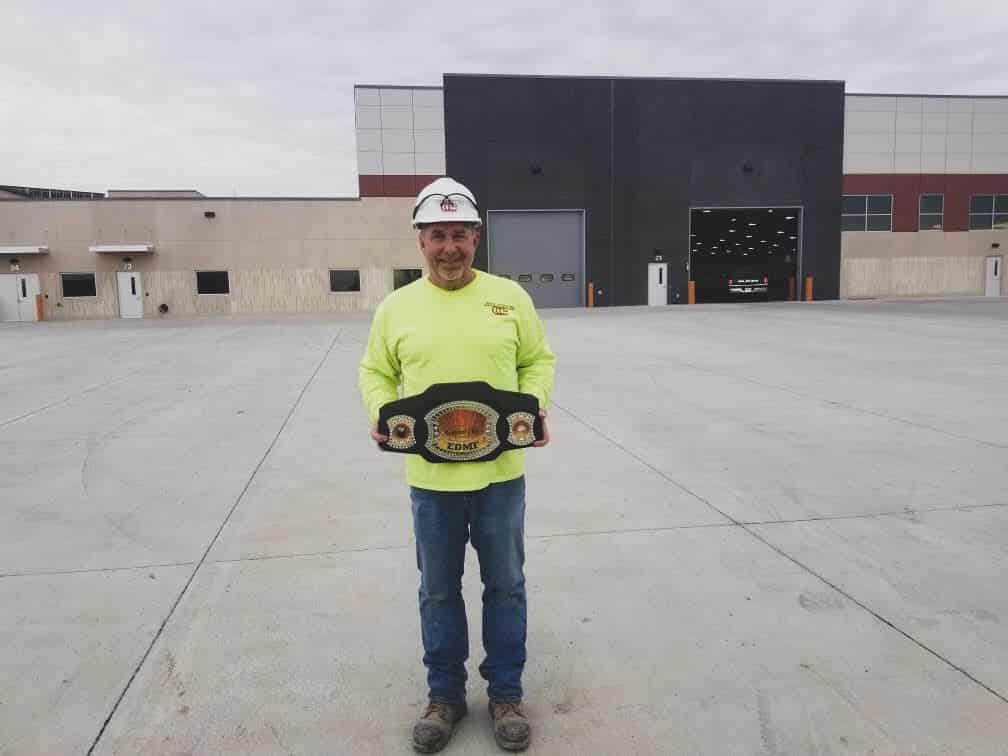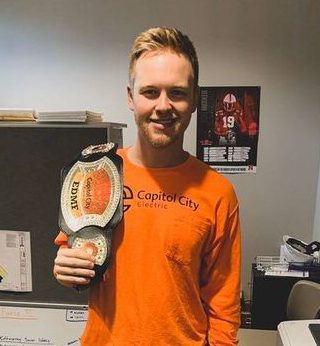 Kyle Holman – December 2019
"I wanted to nominate Kyle just because of how young, passionate, and driven he is. All in all, he's a very eager learner and asks a lot of meaningful questions. Asking questions is how you learn, and Kyle is just a very driven person and takes things to heart. In conclusion, he deserves the belt, and he has phenomenal future ahead of him." 
– Randy Alldredge
Craig Ideus – December 2019
"I'm giving the EDMF belt to Craig Ideus at SCC Milford. Likewise, I'd give it to everyone out there if I could, but I'll give it to the leader on site. They have been working a lot of overtime and Saturdays to get that project over the finish line, to meet the end of the year deadline. Undeniably, their commitment to success out there is a great statement to the CCE standard of delivering a project on time and up to the quality that an owner will value. At this point, there are a lot of moving pieces for getting this project completed. With this in mind, Craig has done a great job developing those and managing the schedule to ensure everything gets completed." 
– Kyle Holman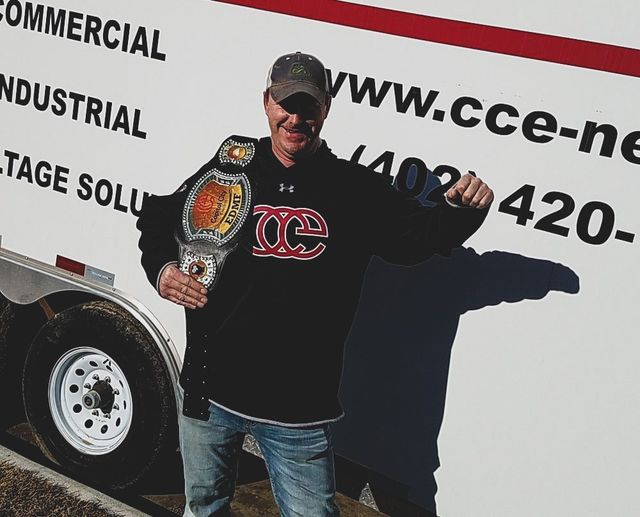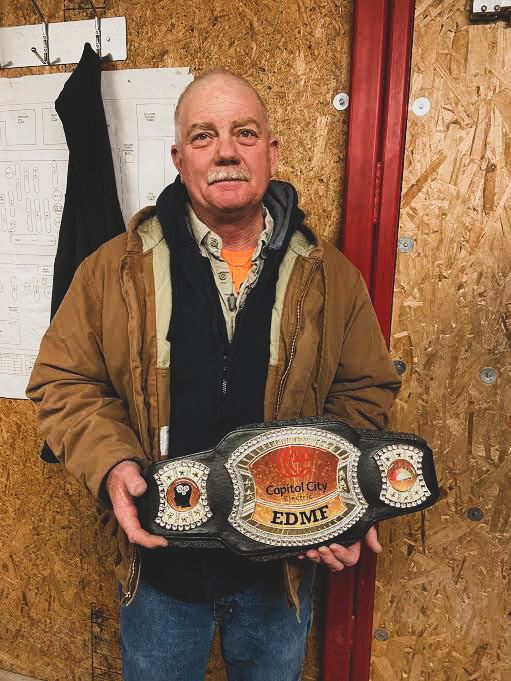 Marc Tejral – February 2020
"I am nominating Marc Tejral. He came in almost every Friday and weekend for the last 9 weeks from another job to help get this project on track. I put him on several hard tasks where he could figure out on his own on how to get it done without having me draw it out for him. That was a huge thing for me not having to spend the time explaining on how to do it and knowing that it was going to be done right." 
Devin Johnson and Dalton Stejskal – march 2020
"I think the EDMF belt should go to Devin Johnson & Dalton Stejskal, both young men who worked on the Milford SCC project. They both are hard workers and are self-motivated. These young guys are the future of CCE."
– Marc Tejral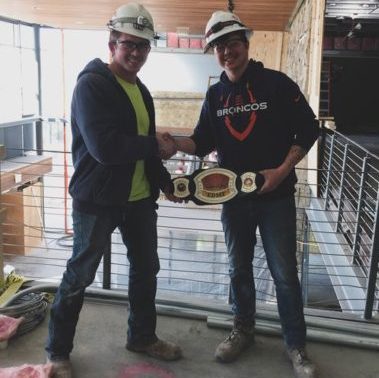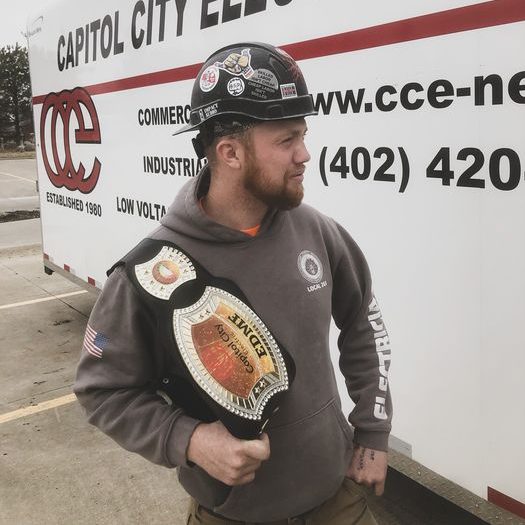 Harold Meyer – March 2020
"Harold Meyer is a great guy to work for and a great guy all in all. Has ran the UBT job great, takes the time to explain in great detail, plans accordingly so we are always 2 steps ahead. He makes work enjoyable and fun while still accomplishing our goals. He absolutely deserves this belt."
-Devin and Daulton
Jeff DeWitt – April 2020‪
"I nominate Jeff DeWitt in pre-fab for the EDMF belt. Thank you for all of your hard work and dedication that you provide. Pre-fab allows us to free up hours on-site to focus on tasks that have to be done in the field. Once again, thanks." 
– Harold Meyer‬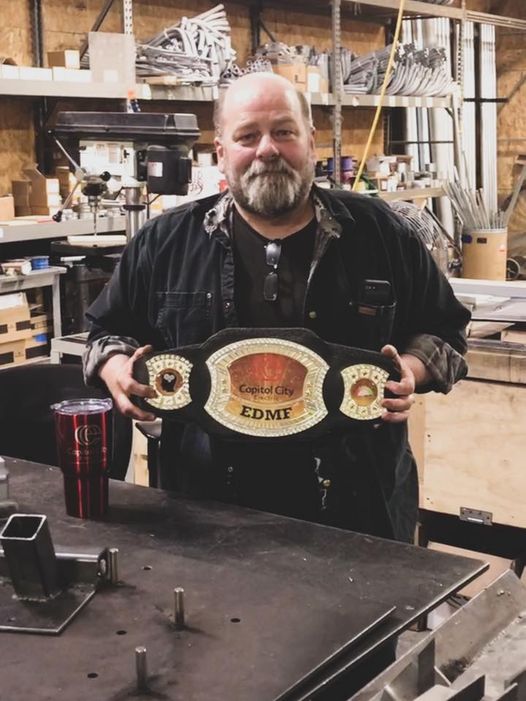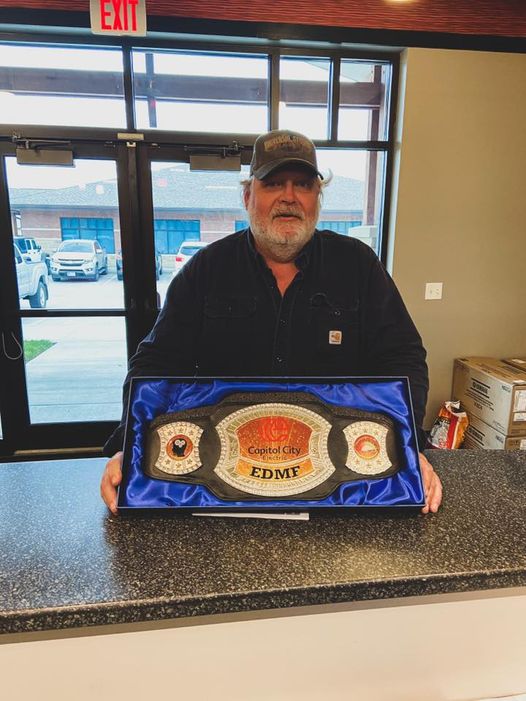 Lynn Hankins – April 2020
"I would like to nominate Lynn Hankins for the EDMF belt. Lynn has been here a long time and has done a lot over the years for the company. Lynn is a hard worker and has forgotten more than most will ever know! His coordination with the ADM project managers and our Team of electricians on work done during the shutdowns made those projects a success. Thank you for all you do Lynn."
– Jeff Dewitt
Mike orf – may 2020
"I nominate Mike Orf for the EDMF belt because of his reliability and willingness to do the tough jobs."
– Lynn Hankins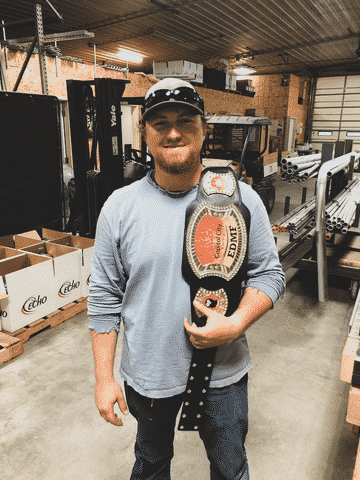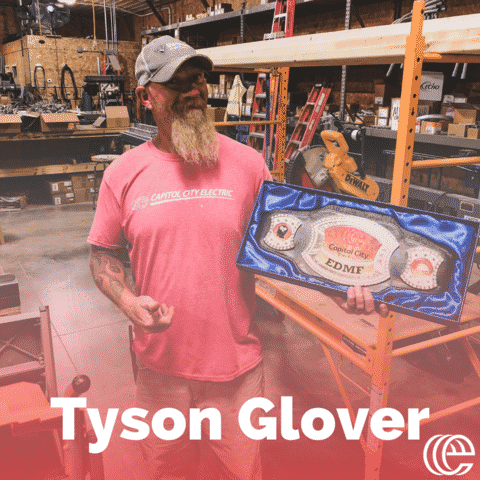 tyson glover – june 2020
"I nominate Tyson for the EDMF belt. Tyson always has a positive attitude and the drive to GSD! Thank you for all your hard work, dedication, and leadership you provide at CCE."
– Mike Orf
Scott embury – JULY 2020
"I nominate Scott Embury for his meticulous attention to detail and his GSD attitude. He brings a vast knowledge to the CCE Team! Proud to work with him!"
– Tyson Glover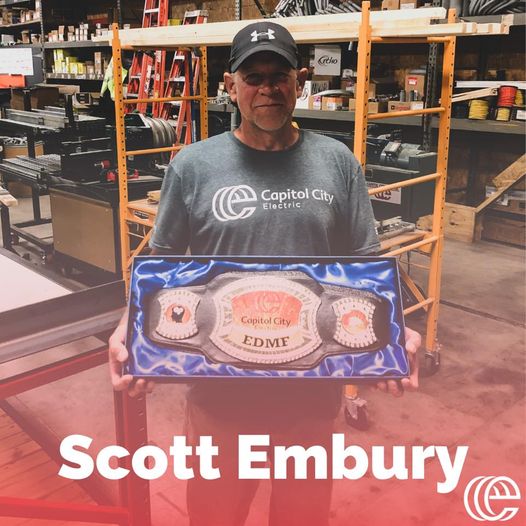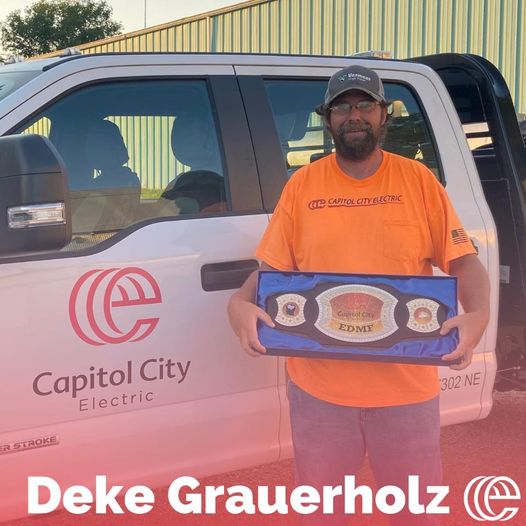 Deke Grauerholz – August 2020
"I nominate Deke for stepping up into a leadership role to GSD!! He is always willing to help a co-worker with any task at hand. I appreciate you Deke."
– Scott Embury
Kyle Holman – September 2020
"I nominate Kyle Holman for the EDMF Belt. Kyle has been great to work with on the LES Project. He is very smart and answered any and all questions I had right away. He is extremely organized and made sure we had everything on site that we needed in order to be efficient and successful."
– Deke Grauerholz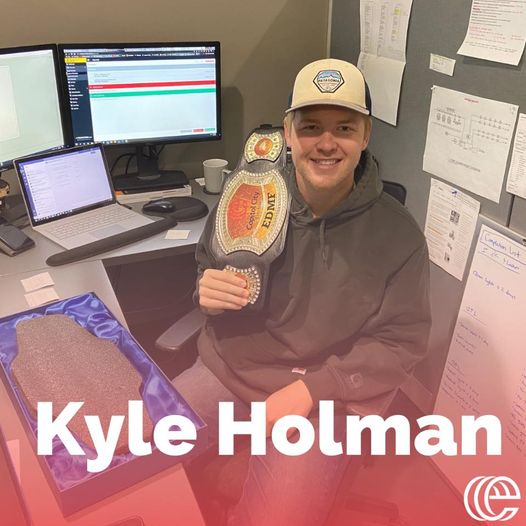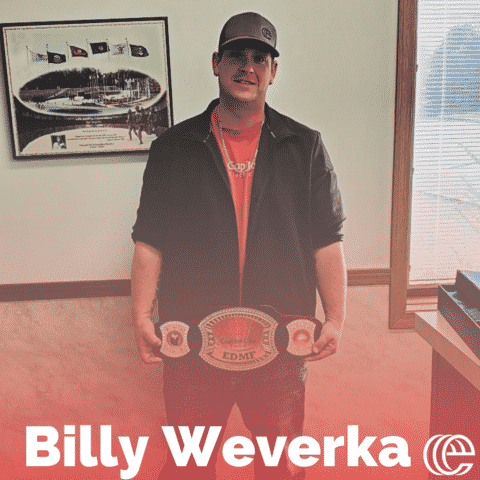 Billy Weverka – October 2020
"Billy "B Dubs" Weverka does whatever it takes to keep everything and everyone running smoothly on jobsites. Whether it be equipment/material deliveries, or even putting on tools to lend a hand, the guys know they can count on Billy to get them what they need saving precious time. Giving 100%, 100% of the time at any hour day or night is why Billy deserves this recognition."
– Kyle Holman

Jesse Dittmar – November 2020
"I nominate Jesse Dittmar for the EDMF, because even on a bad day, he shows up everyday with a smile and the willingness to always help everyone, no matter how busy he is. Jesse's the kind of guy that you can call at anytime for help at work or at home. He's also a dedicated employee, always wanting us to succeed as a company. He shows passion in what he does and displays commitment to Capitol City Electric. Overall, he continues to spread laughter, experience, and passion with others, and that makes a big difference."
-Billy Weverka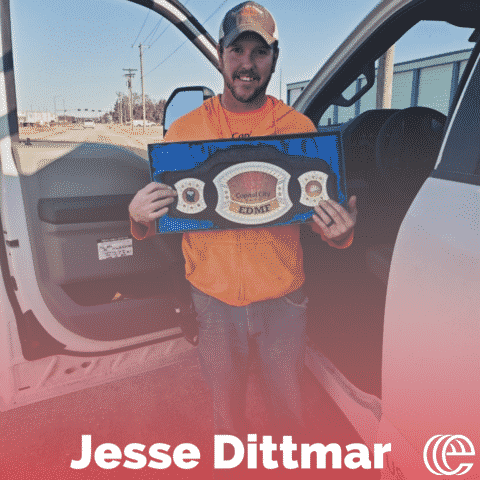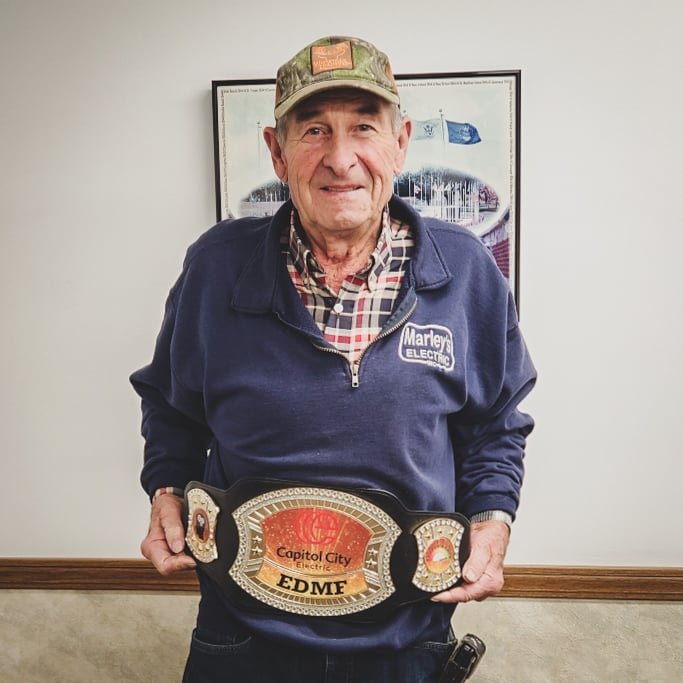 Marlin Frauendorfer – December 2020
"I would like to nominate Marlin Frauendorfer for the EDMF belt. To say this man is a dedicated employee would be an understatement! He's always the first one to get there in the morning and usually one of the last to leave, at night. In the winter, he braves the cold in a bucket truck, and in the summer, he's out in the middle of fields servicing pump panels when it's 90°. He does all this while being in his 80s. He also contracted COVID-19 this year, and that couldn't even slow him down for a second! He spent the time planting his garden instead. Simply put, Marley is one of my favorite people to work with in this company. His hard work and determination makes this nomination a no-brainer!"