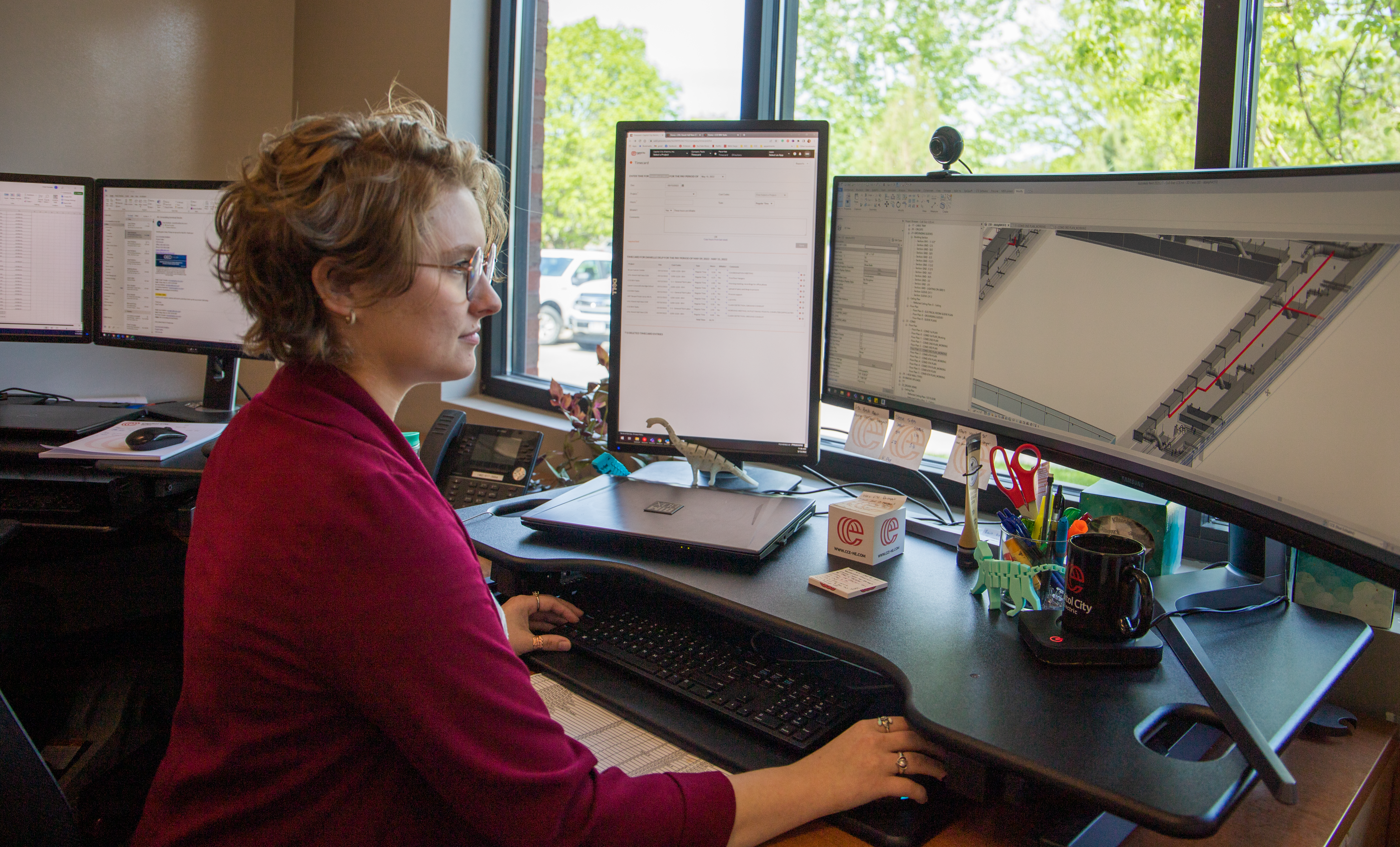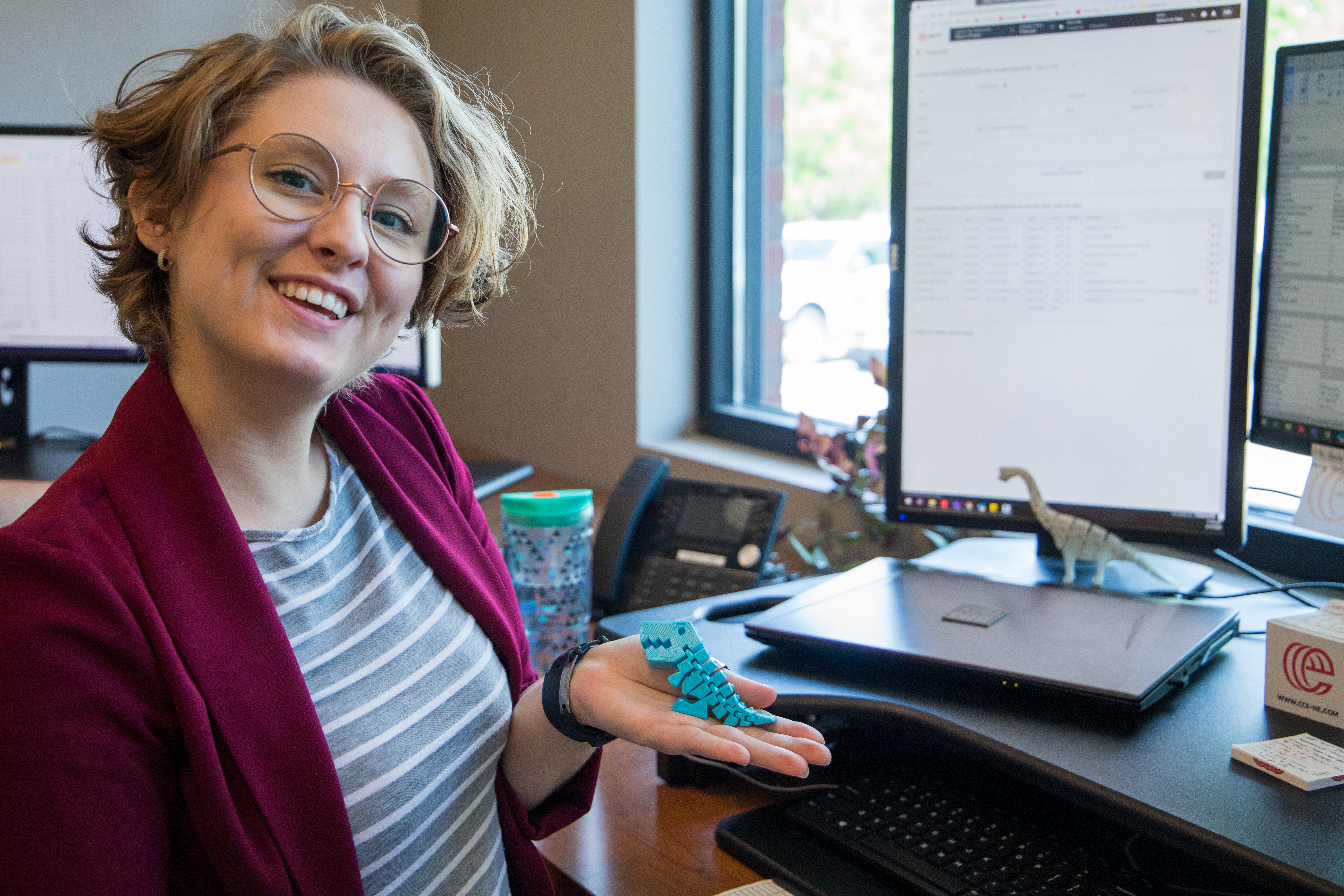 Danielle Delp is one of our Building Information Modeling Technicians. Danielle started 3D modeling in high school and found a passion for it. What has drawn her to BIM most is the problem-solving, out-of-the-box thinking aspect.
Danielle has worked on many projects that have required her to collaborate and work with other system designers in order to help projects come together. Recently on our Kiewit Hall project for the University of Nebraska – Lincoln, Danielle gives insight on maneuvering around conduit routes.
"If it is a project that requires full collaboration between the different practices, then we have to play nice with the other systems…we have to work around each other. Because we're electrical, it's easier for us to move around systems that are less movable." says Delp.
Danielle brings her creativity into every aspect of every project. Her dedicated work ethic can be seen in each design she creates. We are proud of her continued growth on the Building Information Modeling team.